Interior furnishing – Total Thindigua
The tiling project at Total Thindigua was initiated to upgrade the appearance of the facility and create a more comfortable and attractive environment for staff and customers. We deployed our team of experienced tilers, who used their expertise and precision to deliver a stunning and functional space.
At our company, we understand that tiling is a delicate and intricate process that requires attention to detail and the use of high-quality materials. For this reason, we used only the best materials. Our tilers used their skills to create intricate patterns and designs that added a touch of sophistication and elegance to the facility.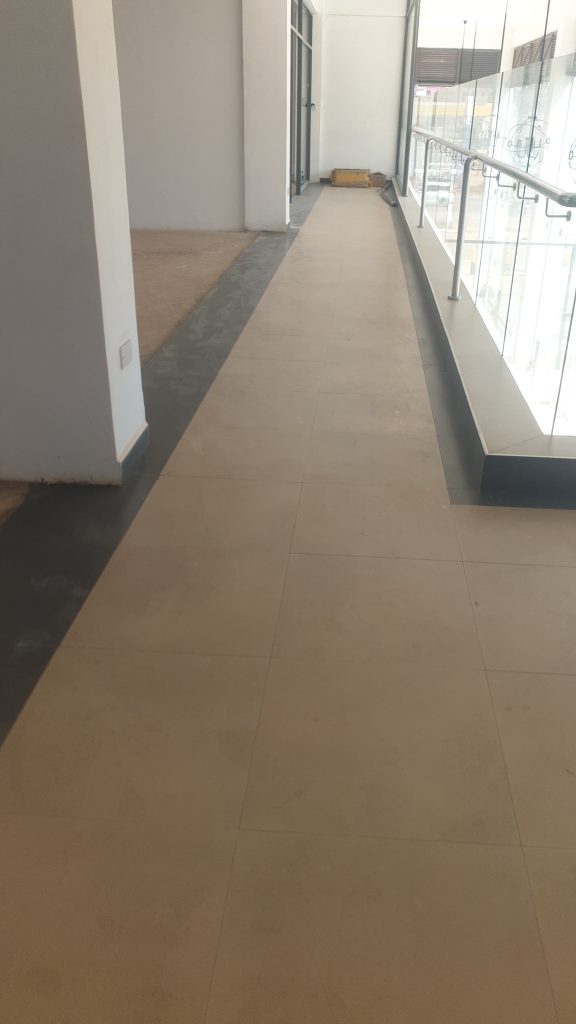 Throughout the project, we put in place measures to ensure that we minimized any disruption to the operations of the facility. Our team worked in a professional and organized manner, ensuring that they delivered the project on time and within budget. We also prioritized safety and ensured that our workers and the public were safe throughout the project.